Georgia Criminal History Check System (GCHEXS)
finger print.jpg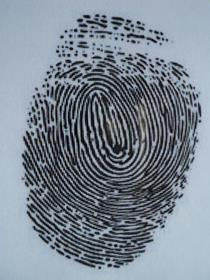 IMPORTANT: Effective October 1, 2019, prospective owners, administrators, directors, managers as well as job applicants who have direct access to clients will be required to have a criminal background check which includes a state and FBI fingerprint check. In addition, by January 1, 2022, all current owners and direct access employees will be required to complete a criminal background check. The following facility types will require a background check: 
Adult Day Care.
Assisted Living. 
Home Health.
Hospice. 
Intermediate Care Homes.
Nursing Homes.
Personal Care Homes. 
Private Home Care.
In addition, please click here to see a list of licensed healthcare providers who are exempt from the state fingerprint background check requirements as long as the employer checks with the applicable licensing board to verify that the license is in good standing.  
This system may be accessed by clicking https://www.dch.gchexs.ga.gov. The mailbox for asking questions about the GCHEXS system is [email protected]. GCHEXS will allow certain facilities licensed by the Healthcare Facility Regulation Division (HFRD) more flexibility in conducting criminal background checks of prospective and current employees. GCHEXS will enable users to:​
Easily check various registries, including the Certified Nurse Aide, Sex Offender and federal OIG Exclusions List.
Determine the status of an applicant's background check.
Print the criminal background check fitness determination letter directly from the GCHEXS system.
GCHEXS will streamline applicant onboarding, background check processing, tracking and the notification process from beginning to end, increasing the efficiency with which providers and state staff can process and securely obtain Background Checks. 
Disqualifying Crimes
Please note, as of October 1, 2019, there is a list of disqualifying crimes that could prohibit employment and or licensure. Please see a list of those crimes  here . 
Mandatory Long Term Care Background Check Program
Narcotic Treatment Program
Forms
Useful Links
Contact Information