Private Home Care Program
A Private Home Care Provider (PHCP) is any entity that directly provides or makes provision for private home care services through its employees or agents, contractual arrangements with independent contractors, or referrals. Private home care services mean those items and services provided at a patient's residence that involves direct care to that patient and includes nursing services, personal care tasks, and companion or sitter tasks. 
Two nurse aides helping an elderly man stand up at home. Credit Kampus Production.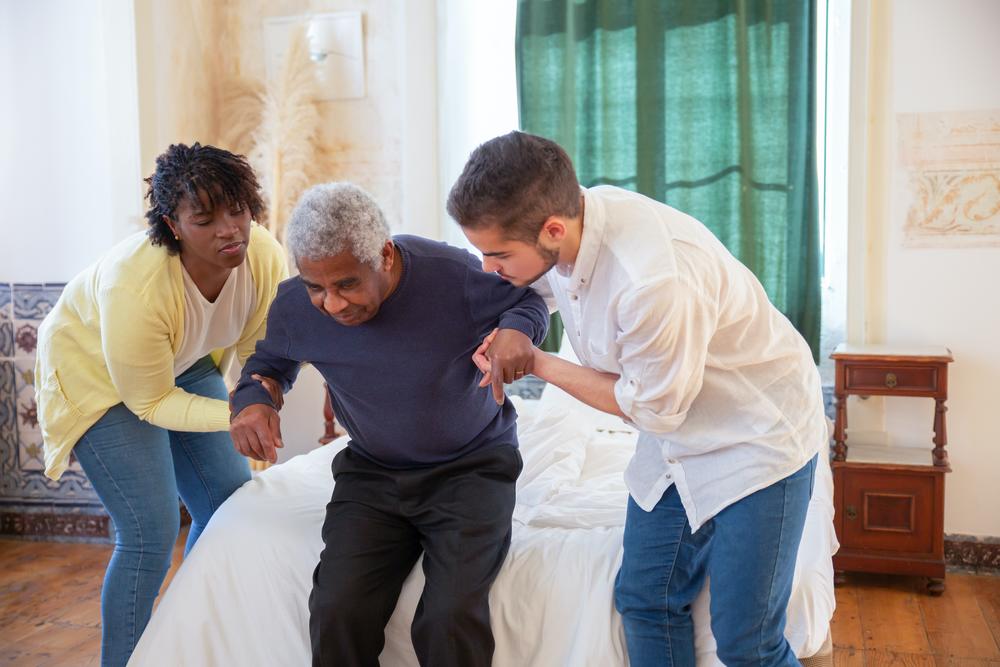 Pursuant to 111-8-65-.05(1), no private home care provider shall operate without a license or provisional license issued by the Georgia Department of Community Health. There are a few services that are exempt from the requirement to obtain a PHCP license from the Department. 
Exemptions:
When services are provided directly by an individual, paid or not paid and not by agents or employees of the individual, and not through independent contractors or referral arrangements 
When the services are home infusion therapy, and intermittent skilled nursing care is provided only as an integral part of the therapy 
When the services are provided through the temporary placement of professionals and paraprofessionals to perform those services in places other than a person's residence
When the services are provided by licensed home health agencies 
When the services are provided in a personal care home and by the staff of the personal care home 
When these services are services provided within the scope of practice of pharmacists 
Where the services are provided by the federal government
Private Home Care Rules and Regulations
Click here to review the Private Home Care Rules and Regulations.
Resources
HFRD Private Home Care Program Resources
Private Home Care Program