Nurse in purple scrubs and mask walking patient in mask and wheelchair down a facility hallway.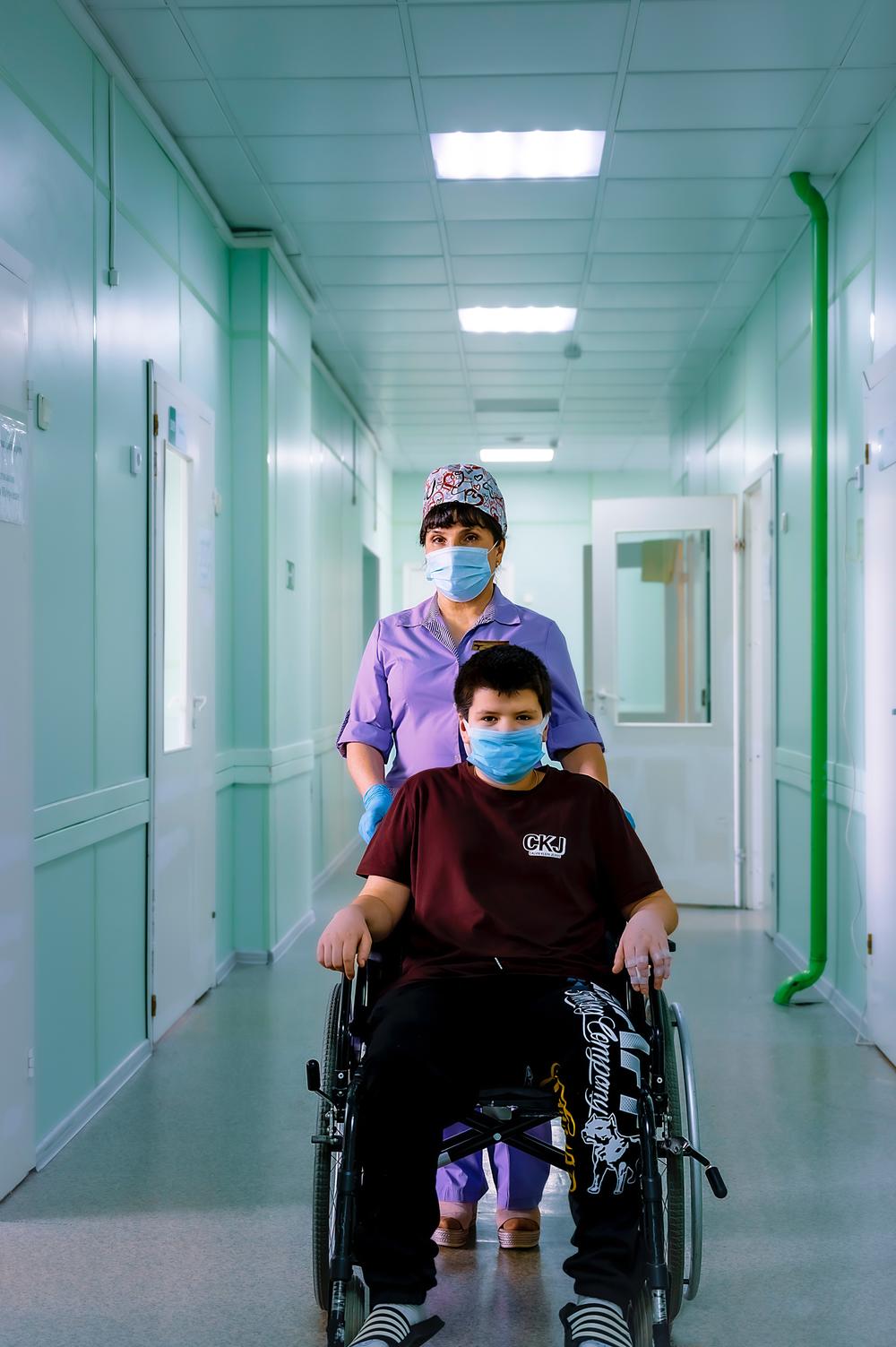 Welcome to Healthcare Facility Regulation Division (HFRD) Long Term Care (LTC) Division – Our mission is to help ensure the health and safety of our residents and to ensure the highest quality of life and quality of care for our residents in all of the licensed Long Term Care Facilities throughout Georgia. Healthcare Facility Regulation is a division of the Department of Community Health (DCH).  Our goal as HFRD is to provide oversight, licensing, certification, and the health care planning of various health care facilities and services in Georgia.
Long Term Care (LTC) Facilities – The State of Georgia has 357 Long Term Care Facilities that includes both Nursing Homes and Skilled Nursing Homes that serve over 40, 000 Residents. HFR LTC Division monitors and oversees each LTC Facility to ensure that each facility adheres to Federal and State Regulation requirements. HFR provides this monitoring and oversight through a variety of surveys including Initial, Recertification, Complaint, Focused Infection Control, and Follow-up surveys. Our goal is to conduct a Recertification survey for each Long Term Care facility every 12 – 15 months. Special Focus Facilities receive a Recertification survey every six months.
Resources
The Appendix PP State Operation Manual (SOM) for Long Term Care is the Guidance for Surveyors for Long Term Care Facilities and contains the Federal Regulations that Long Term Facilities (Skilled Nursing Homes and Nursing Homes) must adhere. In addition, to the SOM, you can also find a list of LTC Survey Frequently Asked Questions (FAQs), information regarding The Social Security Act Section 1819 and 1919, and information regarding Nursing Home Infection Preventionist Training at https://www.cms.gov/medicare/provider-enrollment-and-certification/guidanceforlawsandregulations/nursing-homes
How to Select a Nursing Home
The Department of Community Health Healthcare Facility Regulation Division offers GaMap2Care®-Find Facility that includes facility listings, inspection reports (survey reports), license verification, rules and regulation and complaint forms. Please visit our Find a Facility website to access this information.
For Concerns/Complaints
If you have a concern regarding the health or safety of a resident or a concern regarding the care that is being provided in a nursing home, you have the option of calling or filing a complaint on-line for any Long Term Facility licensed through the Division of Healthcare Facility Regulation.  
Employment Opportunities
The Department of Community Health (DCH) Healthcare Facility Regulation Division (HFRD) offers rewarding employment opportunities that support the agency's mission to help ensure the health and safety of our residents and to ensure the highest quality of life and quality of care for our residents and our patients in all of the licensed health care facilities throughout Georgia. All DCH career opportunities can be found online here. HFRD is looking for Nurse Surveyors to help inspect healthcare facilities for rules and regulations compliance. Learn more in our campaign video, or apply for an interview at this link.
Internships
DCH values the contributions made by students and recent graduates. Learn more about us as a potential employer while we learn more about you. Our internship opportunities enable students to use what they've learned, expand their knowledge, and benefit from invaluable on-the-job experience. Internships a great way to explore future career choices. Find more information about internships here .
For LTC Facilities
Additional Resources
CMS.gov provides information regarding the requirements for being certified as a Medicare and/or Medicaid nursing home provider. The link Nursing Homes | CMS provides information regarding applicable laws, regulations, and compliance information. This page also provides related nursing home reports, list of special focus facilities (i.e., nursing homes with a record of poor survey (inspection) performance on which CMS focuses extra attention). This link also provides information regarding This website provides information about quality measures that are shown on the Care Compare website, which allows consumers, providers, states, and researchers to compare information on nursing homes.
Division Facts and Information
Resource Organizations
Selecting a Provider
Other Links
HFR Resources - Related Links
HFR Resources - Related Links
Forms
Thank you for considering Georgia as a site for your healthcare venture. Please review all Rules and Regulations prior the submission of your application. Copies of forms needed for each facility type can be located under the HFR forms and applications link. All applications are to be submitted via this online process. Should you have any questions at any step in your process please contact us at [email protected].
Click one of the links below for access to forms and applications.