How do I know if I am in the right place?
State of Georgia Health Care Agencies
DCH logo 2012 online - Posted 09/12/12


The Department of Community Health (DCH) is responsible for Medicaid and PeachCare for Kids®, the State Health Benefit Plan, and Healthcare Facility Regulation Division.
logo_dbhdd.png

The Department of Behavioral Health and Developmental Disabilities (DBHDD) provides treatment and support services to people with mental health challenges and substance use disorders, and assists individuals who live with intellectual and developmental disabilities.              
logo_dhs.png

The Department of Human Services (DHS) is responsible for Aging Services, Child Support Services, Family and Children Services, and Residential Child Care.
Logo_PH_0.png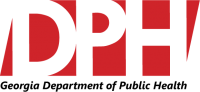 The Department of Public Health (DPH) is responsible for Health Promotion and Disease Prevention, Maternal and Child Health, Infectious Disease and Immunization, Environmental Health, Epidemiology, Emergency Preparedness and Response, Emergency Medical Services, Vital Records and the State Public Health Laboratory.