Program Benefits and Cost
Girl in yellow dress at the dentist's office.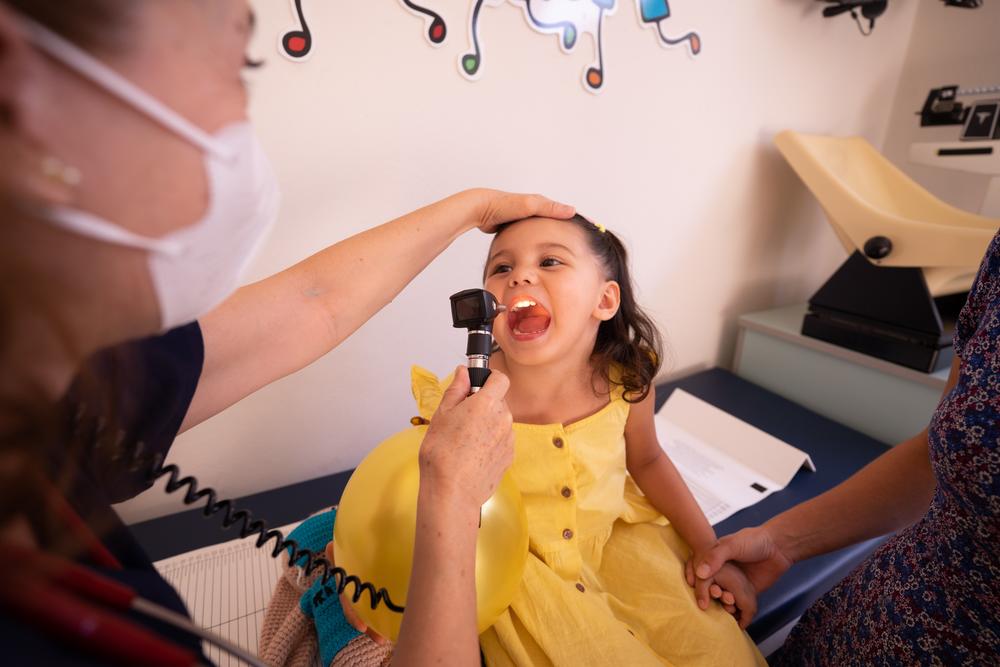 Notice: PeachCare for Kids® now provides 12 months of postpartum care.  To receive these benefits please report expected due date and/or delivery date at www.gateway.ga.gov or calling 877-427-3224.
What are the benefits?
PeachCare for Kids® health benefits include:
12 months postpartum benefits.
Care from a doctor when your child is sick.
Preventive services such as immunizations and regular check-ups.
Specialist care.
Dental care.
Vision care, including vision screenings and eyeglasses.
Hospitalization.
Emergency room services.
Prescription medications.
Mental health care.
Each child will have a choice of a Georgia Families Care Management Organization (CMO), a private health plan that is responsible for coordinating your child's health care. You will also be able to choose your child's primary care provider.

Institutionalization:

A child must not be an inmate of a public institution or a patient in an institution for mental diseases at the time of initial application or any redetermination of eligibility.
How much does it cost?
Currently, the cost per month for Peach for Kids® coverage is $11.00 to $36.00 for one child and $16.00 to a maximum of $72.00 for two or more children living in the same household. Once you complete the application, and you are determined to be eligible for Peachcare for Kids®, you will receive a notice with information on how much your payments are, how to pay them, and when they are due. 
*Exception: There are no premiums or co-payments charged for children that are under six years old, children in foster care, American Indians and Alaskan Natives (AI/AN).
You may have a co-payment for some medical services in the Peachcare for Kids® program if your child is six years of age and older. 

A co-payment is a small fee you will have to pay at the time of your visit to a medical provider. The amount of the co-payment will be different depending on the medical services you receive. While these co-payment amounts can range from $0.50 to $12.50, most will be $2 or $3. If you have to make a co-payment, your medical provider will tell you at the time of your visit. 

However, there are no co-payments for these services: 
Emergency services
Preventive Care Services (routine check-ups for your child)
Immunizations
Routine preventive and diagnostic dental services (such as oral examinations, prophylaxis and topical fluoride applications, sealants, and X-rays).
You are not required to pay more than 5 percent of your yearly income for premiums and co-payments. If your family reaches the 5 percent limit, you will not be required to make co-payment and premium payments for the rest of the year. Because of this, you must tell us (the PeachCare for Kids® Program) about any changes to your family income.