Program Benefits and Cost
Girl in yellow dress at the dentist's office.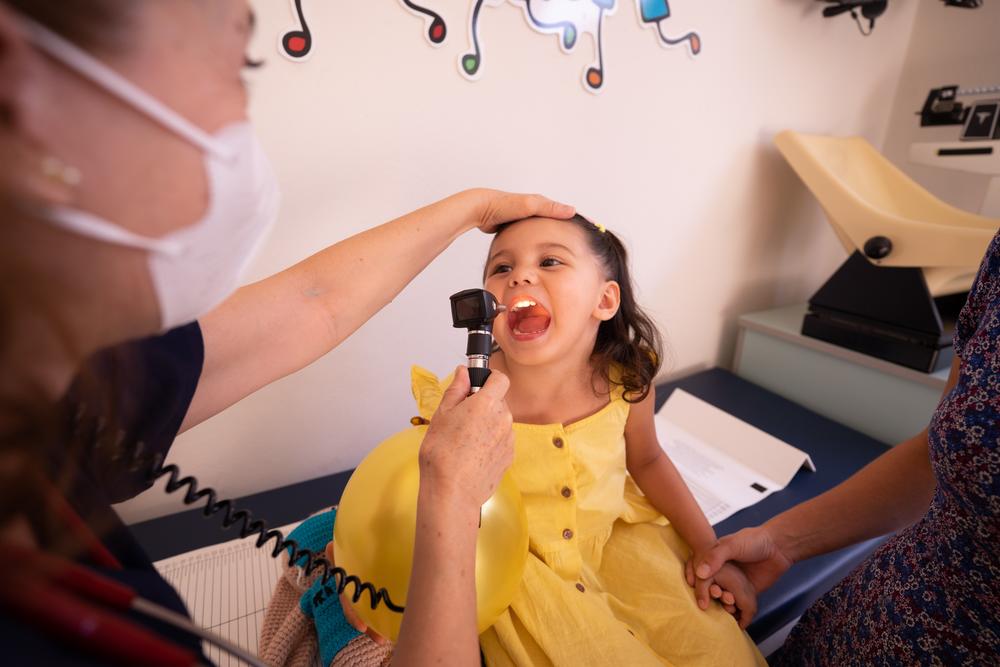 Notice: PeachCare for Kids® now provides 12 months of postpartum care.  To receive these benefits please report expected due date and/or delivery date at www.gateway.ga.gov or calling 877-427-3224.
What are the benefits?
PeachCare for Kids® health benefits include:
12 months postpartum benefits.
Care from a doctor when your child is sick.
Preventive services such as immunizations and regular check-ups.
Specialist care.
Dental care.
Vision care, including vision screenings and eyeglasses.
Hospitalization.
Emergency room services.
Prescription medications.
Mental health care.
Each child will have a choice of a Georgia Families Care Management Organization (CMO), a private health plan that is responsible for coordinating your child's health care. You will also be able to choose your child's primary care provider.

Institutionalization:

A child must not be an inmate of a public institution or a patient in an institution for mental diseases at the time of initial application or any redetermination of eligibility.
How much does it cost?
PeachCare for Kids® does not charge premiums. PeachCare for Kids® does charge a small co-payment for some medical services. 
PeachCare for Kids® will not resume collecting co-payments until October 1, 2024.
A co-payment is a small fee you will have to pay at the time of your visit to a medical provider. The amount of the co-payment will be different depending on the medical services you receive. While these co-payment amounts can range from $0.50 to $12.50, most will be $2 or $3. If you have to make a co-payment, your medical provider will tell you at the time of your visit. 
However, there are no co-payments for these services: 
Emergency services
Preventive Care Services (routine check-ups for your child)
Immunizations
Routine preventive and diagnostic dental services (such as oral examinations, prophylaxis and topical fluoride applications, sealants, and X-rays).
*Exception: There are no premiums or co-payments charged for children that are under six years old, children in foster care, American Indians and Alaskan Natives (AI/AN).
You are not required to pay more than 5 percent of your yearly income for co-payments. If your family reaches the 5 percent limit, you will not be required to make co-payments for the rest of the year.