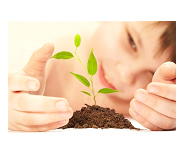 The PCO assists communities in applying for federal designation for assistance with recruiting of healthcare providers. Federal designations establish eligibility for federal and state resources such as National Health Service Corps (NHSC) scholarship and loan repayment programs, the Medicare Incentive Payment Program, and Rural Health Care Access Program funding.
Health Professional Shortage Area (HPSA) designation types

Primary Care
Dental
Mental Health

Health Professional Shortage Area (HPSA) categories of designation types

Geographic - areas eligible for a 10 percent additional incentive payment in Medicare reimbursements for outpatient care
Population - poverty, low income, Medicaid-eligible, migrant and homeless
Facility
Medically Undeserved Areas/Populations (MUA/Ps)
To find current HPSA status, you may conduct an independent search at

The PCO is the primary contact for HPSA designation requests and updates.
Please call our office for assistance.
Designation Questionnaires

  Dental Providers Questionnaire


  Primary Care Providers Questionnaire


  Psychiatry Services Questionnaire
Facility Designations

  Primary Care Facility Designation Worksheet


  Dental Facility Designation Worksheet


  Mental Facility Designation Worksheet


  Correctional Facility Designation Worksheet
Federally Certified Rural Health Clinics (RHC) meeting the requirements of Section 334 of the PHS Act, Charges for Services by Entities Using Corps Members, are eligible for an automatic designation as having a shortage of health professionals for primary, dental and mental health. RHCs demonstrating these criteria should submit the attached Certification of Eligibly as instructed.

  Certificate of Eligibility for Automatic Rural Health Clinic HPSA Designation
Your PCO contact is:
Dorothy Bryant, Shortage Designation Analyst
(229) 401-3095 (dbryant@dch.ga.gov)