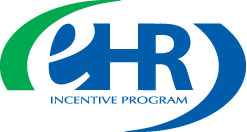 Georgia Medicaid is participating in the Centers for Medicare and Medicaid Services (CMS) EHR Incentive Program. This program provides incentive payments to Eligible Professionals (EP) and Eligible Hospitals (EH) including critical access hospitals (CAHs) and children's hospitals as they adopt, implement, upgrade or demonstrate meaningful use of certified EHR technology.
This Program is supported through the Centers for Medicare and Medicaid Services (CMS) and the Office of the National Coordinator for Health Information Technology (ONC), as part of the American Recovery and Reinvestment Act of 2009.
Contact Us - For assistance call 1-800-766-4456 or visit www.mmis.georgia.gov/portal
ATTENTION

Eligible Professionals: Please do not attempt to submit your Payment Year 2, Program Year 2013, Meaningful Use applications at this time!  MAPIR system changes are required before these applications can be processed correctly.

The required system changes are expected to be completed early in the third quarter of 2013.  Any Payment Year 2 applications received prior to the system updates will be aborted and the provider will need to restart the application process once the system updates are in place.
Related Tools
Other Resource Links