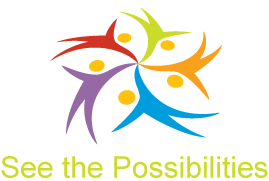 Join us and See the Possibilities!
You can make a difference in the lives of Georgians when you work with the Georgia Department of Community Health (DCH). Promote healthy behaviors through programs that provide access to affordable quality health care and encourage responsible use of health care resources. Explore the many opportunities available for career growth and development. We seek talented, results-oriented individuals who are eager to make a positive impact on the health of Georgia citizens. See the Possibilities. People. Programs. Passion.
Job Announcements 
Please remember: On February 13, 2015, the Department of Administrative Services (DOAS) finalized its transition to a new job site "TEAM GEORGIA/Careers." All applicants are required to complete a new online application to apply for an advertised job opportunity.
---
E-Verify
DCH is a registered participant in the federal work authorization program commonly known as E-Verify, and uses such program to verify employment eligibility of all new employees. E-Verify® is a registered trademark of the U.S. Department of Homeland Security. 
DCH E-Verify Number - 46408
Date of Authorization: July 2007
The State of Georgia is an equal opportunity employer and does not discriminate on the basis of race, color, creed, religion, sex, age, handicap, marital status, or national origin.  The Georgia Department of Community Health is a smoke-free environment.