HFR Training
HFR Training On-Demand
HFR is pleased to announce the availability of "On-Demand" training presentations and resources for providers and other interested persons in the State of Georgia! The presentations will be available at no charge with unlimited access.
"On Demand" training will provide our customers. . .
A variety of easily accessed and easy to use Web based training presentations related to healthcare facility regulation
Training for all provider types licensed or certified by the State of Georgia
"How to" instructions on topics such as completing the application process for Private Home Care business 
A registration and evaluation process for all Web based training to better meet our customer's training needs 
HFR "On-Demand" training will be available to you anytime you need it! Check back frequently for updates on available presentation(s).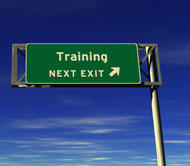 On Demand Title:MDS 3.0 Update Effective April 1, 2012
Provider Type:Nursing Home and Swing Bed providers interested in reviewing important changes in the MDS 3.0 User's Manual
On Demand Title: MDS 3.0 Update Effective October 1, 2011
Provider Type: Nursing Home and Swing Bed providers interested in reviewing important changes in the MDS 3.0 User's Manual
On Demand Title: MDS 3.0 Section Q Options Counseling Update October 1, 2011
Provider Type: Nursing Home staff interested in the MDS Section Q, the Local Contact Agencies role with referrals
On Demand Title: MDS 3.0 Q Section
Provider Type: Nursing Home staff interested in the MDS 3.0
On Demand Title: MDS 3.0 Basics
Provider Type: Nursing Home providers interested in the new MDS changes
On Demand Title: Personal Care Home (PCH) Waivers and Variances
Provider Type: Persons interested in learning how to submit a PCH Waiver/Variance
On Demand Title: Georgia Health Care Advance Directives
Provider Type: Personal Care Home providers and other persons interested in Advance Directives-->
On Demand Title:  Application Process for Private Home Care Providers
Provider Type:  Private Home Care Providers
On Demand Title: CMS Changes OASIS from B to C
Provider Type: Home Health Agencies