DCH-i June 2012, Vol. 1 Issue 8

DCH-i is the monthly newsletter from the Georgia Department of Community Health for all matters DCH. It provides timely and important information to you as physicians, dentists, hospitals, third-party payers, vendors, health care advocates, consumers and legislators. Our goal is to help create A Healthy Georgia -- together. Write us at DCH-i@dch.ga.gov.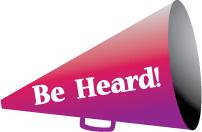 Do you have a question or a comment? A special request, perhaps? Tell us what's on your mind at DCH-i@dch.ga.gov.
In This Issue
Thursday, June 28
Health IT Town Hall
10 to 11:30 a.m.
2 Peachtree Street
     5th Floor Board Room    
Atlanta, GA 30303
From the Commissioner
Charting the Course for A Healthy Georgia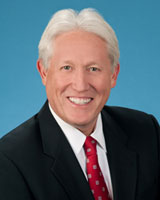 David A. Cook
Benjamin Franklin once said, "By failing to prepare, you are preparing to fail."    Nothing is accomplished without time to sit down as a team and think about  where we are going – together. This is especially true when we think about the future of the state and our role in creating that future.
Recently, the Governor's Office released its strategic goals for the state of  Georgia. The goals incorporated a new vision for the state: a lean and responsive state government that allows communities, individuals and businesses to prosper.
The Governor's goals emphasized plans for a responsible and efficient government that is fiscally sound, principled and conservative that will create a(n):
Educated

Mobile

Growing

Healthy, and

Safe Georgia.
To achieve these goals and best respond to changing economic and demographic trends in Georgia, the Governor requested that each agency develop long-term strategic business plans covering State Fiscal Year (SFY) 2013 through SFY 2016.  
In our planning, we looked at changing demographics and health indicators, economic and policy issues and more.  Some of the highlights of those plans are included below and a more comprehensive document will be available soon. 
DCH Core Values
DCH Mission
The Department of Community Health will provide Georgians with access to affordable, quality health care through effective planning, purchasing and oversight.
DCH Vision Statement
The Department of Community Health is committed to a lean and responsive state government that promotes the health and prosperity of its citizens through the innovative and effective delivery of quality health care programs.
Accessible, Affordable Health Care

Excellent Customer Service

Innovative Business Solutions

Fiscal Responsibility and Efficiency

Program Integrity/Ethics

Health Promotion and Prevention

Quality-driven Programs

Teamwork

Respect for Others
The Governor's Strategic Priorities
The department is committed to the Governor's Strategic Priorities including the two that most directly affect DCH and its constituents:
accessible care and active lifestyles

responsible and efficient government
To increase and encourage accessible health care and active lifestyles, DCH will…
Promote healthy lifestyles, preventive care, disease management and disparity elimination

Reduce childhood obesity

Increase consumer choice and personal responsibility in health care

Improve access to quality care services at an affordable price

Improve access to treatment and community-based options for those with disabilities

Increase effectiveness and efficiency in the delivery of health care programs

Ensure value in health care contracts
To preserve responsible and efficient government, DCH will…
Build and maintain a quality workforce

Contribute toward the maintenance of Georgia's AAA bond rating

Continue to move toward financial solvency in DCH-administered health plans

Increase the availability of state services through innovative technology solutions

Target state resources for essential services and employ enterprise solutions

Enlist community support and public-private partnerships to leverage available resources 
At DCH, we view Strategic Plans as dynamic documents vs. dusty binders that sit on a shelf. These plans are vital as we navigate the sometimes turbulent and uncharted waters of health care. These plans are monitored and our performance is measured routinely to determine…Are we on course?   Tack this way or that? Or do we need to make critical course corrections that might not be easy or popular?
We at DCH remain committed to being a good listeners, good partners and good stewards of the resources entrusted to us as we meet the ever-changing needs of our citizens and this great state.

David A. Cook
Commissioner
Department of Community Health
Ask DCH-i
DCH-i answers your questions each month. If you have an issue, a question or a comment, we'd appreciate hearing from you at DCH-i@dch.ga.gov.
Q -- We are having an issue with a member's Prior Authorization and would like this to be resolved as soon as possible. Can you help us?
A -- The first step is to reach out to HP for assistance by calling 1-800-766-4456. You can also contact your HP field service representative for help with this matter. Your office manager should know the name and contact number of your representative. If not, call 1-800-766-4456 and operators at this number will forward your telephone message to your representative. You will receive a timely call back.
Please know that the most timely way to receive help with claims is to contact HP directly.
Q -- One of my Medicaid patients has several questions that we cannot answer for her. Is there a phone number she could call for some help? 
A -- DCH's Constituent Services staff can assist Medicaid members and other constituents in resolving issues and connecting with resources. Contact the staff at 404-656-4496 or via e-mail at constituentservices@dch.ga.gov.
Q -- When is the Health Information Exchange going to be operable?
A -- A pilot launch is slated for Friday, June 29, 2012. Check our website at www.dch.georgia.gov for the latest updates.
Updated Medicaid Redesign Timeline Announced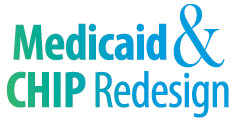 "We expect to announce our decision about the new delivery model for the Medicaid and CHIP redesign this summer," said DCH Commissioner David A. Cook. "We have received significant input from stakeholders around the state that is being fully evaluated. We are also doing extensive data and financial modeling of the various options for Medicaid going forward. Throughout the entire redesign process, we have remained steadfast in our desire to craft a redesign delivery model that balances patient need with long-term financial sustainability."The announcement of the Medicaid and CHIP (Children's Health Insurance Program/PeachCare for Kids®) Redesign model is planned for later this summer.
DCH created three stakeholder task forces shortly after the Strategy Report was released in late January. Task force groups include the Aged, Blind and Disabled; Providers; and Children and Families and are comprised of physicians, hospitals and other health care providers, advocates, caregivers, sister agencies and others. An informal work group focusing on Mental Health and Substance Abuse has been formed as well. Each group has met multiple times to offer feedback, concerns and recommendations regarding the Redesign Initiative. These groups will continue to meet throughout the recommendation, procurement and implementation phases of the process.
Additionally, the department has considered input from more than 30 focus groups that met across the state last fall and more than 400 online survey responses. DCH continues to accept feedback at MyOpinion@dch.ga.gov.
DCH is projecting that it will begin the vendor procurement process to fulfill the redesign decision requirements with a Request for Proposals sometime this fall. Officials plan to award the vendor contract(s) in early 2013, with a projected implementation roll-out starting in the first half of 2014.
"DCH is fully aware of the impending U.S. Supreme Court decision regarding the Affordable Care Act," Cook said. "We are taking all possibilities into consideration as we weigh our options against our goals and strategies." 
Tougher Personal Care Homes Law Coming July 1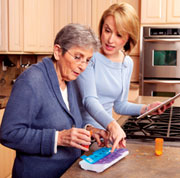 Additionally, Healthcare Facility Regulation (HFR) will now be able to impose financial sanctions immediately. The division will continue to issue cease and desist letters and seek injunctions against unlicensed facilities.Starting July 1, it will be a criminal offense to operate a personal care home without a license in Georgia. Thanks to a new law – HB 1110, which DCH was instrumental in drafting – the first offense of operating a personal care home without a license will be a misdemeanor; the second offense will be a felony.
When HFR learns of an unlicensed personal care home, the division attempts to gain entry to make a determination of whether licensure is required. If the owners do not consent to an inspection, HFR seeks an inspection warrant from Superior Court. Prior to the passage of HB 1110, if a home were found to be operating without a license, HFR could issue a cease and desist letter but had to give the home notice and a period of time to seek licensure. If the home failed to seek licensure in that period of time, HFR could impose financial penalties and seek an injunction from a court prohibiting the operation of the home. 
"The new law increases our ability to protect the public from unlicensed personal care homes," said Brian Looby, chief of Healthcare Facility Regulation for DCH. "During the past 12 months, we have considerably tightened up our enforcement actions and know that after July 1 we will be even more empowered to crack down on unlicensed facilities."
5010 Enforcement Begins on July 1, 2012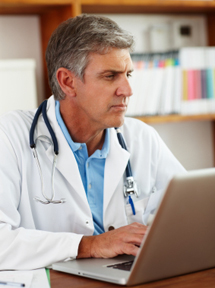 "Georgia Medicaid has been processing claims using 5010 since the original compliance date of January 1, 2012," said Sonny Munter, chief information officer for the Georgia Department of Community Health. "At this point, there are very few providers who are not compliant. And as a bonus we're able to process claims more quickly with the new system."After a series of CMS-ordered postponements, enforcement of the use of Version 5010 electronic standards for all HIPAA-covered entities will begin on July 1, 2012. As of that date, electronic claims must be filed in the 5010 version.
Some of the changes that may affect claims processing are:
ZIP Code + plus 4
Service location cannot be a P.O. Box
Billing address cannot be a P.O. Box
For more information, contact the HP Enterprise Services' Customer Service Call Center at 1-800-766-4456 or visit the DCH website at www.dch.georgia.gov/ICD10.
DCH Moves Closer to a Single Medicaid Eligibility System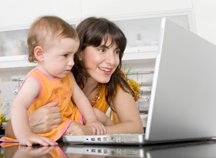 "The new Integrated Eligibility System (IES) will bring the state closer to a seamless eligibility system," said Jon Anderson, deputy chief of Georgia Medicaid Member Services and Policy. "We have wanted an eligibility system our customers can access from any computer with Internet connectivity and can verify eligibility information quickly and easily. Our IES should help us greatly with this."For years, members, families and advocates requesting assistance from Medicaid and PeachCare for Kids® have been asking the state for an easy-to-find single point of entry eligibility and application system. On June 1, 2012, that request came one step closer to reality when the Georgia Department of Community Health (DCH) learned that the Center for Medicaid and CHIP Services approved its proposal for the implementation of Georgia's new eligibility determination system.
The new eligibility system will use new income methodologies that include electronic verifications and validations as required by the Affordable Care Act (ACA).
Initially, the new determination system will serve the estimated 650,000 people who are expected to become eligible for Medicaid as a result of the ACA. Later, people seeking determination for Temporary Assistance for Needy Families (TANF), the Supplemental Nutrition Assistance Program (SNAP) and other state-administered assistance programs, such as Special Supplemental Nutrition Program for Women, Infants and Children (WIC), Child Care and the Low Income Home Energy Assistance Program (LIHEAP) will be able to use the same point of entry.
For people wishing to become Medicaid members, the system will include improved customer service, more real-time connections and possibly same-day eligibility determination using enhanced electronic verification and validation processes. When notifications are sent to members, they will be simpler to comprehend. In addition, eligibility workers will be able to work within a paperless system, reducing the amount of duplicate requests for paper documents.
The Design, Development and Implementation (DDI) phase will begin July 1 with state-based activities. Five pre-qualified vendors received the Request for Proposal (RFP) on June 6. Proposals are due July 20, 2012, with a projected notification of intent to award on August 24, 2012.
Georgia Recognized Again for Performance Quality Measures Reporting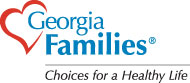 "Georgia reported on 18 quality measures, more than any other state," said Janice Carson, MD, deputy director for Performance, Quality and Outcomes with Medicaid Division of the Georgia Department of Community Health. "Not only are we reporting more quality measures, we are using these measures as monitors of our initiatives to improve the level of care delivered to this very vulnerable population."Georgia leads the nation in the number of Children's Health Insurance Program Reimbursement Act (CHIPRA) Initial Core Set performance quality measures reported. Georgia was recently recognized during the 2nd Annual CMS Medicaid/CHIP Quality Conference held in Baltimore, Md. The state reported 12 or more CHIPRA Initial Core Set measures during the first year of reporting these measures.
In addition, Dr. Carson was one of several speakers at the conference, held in mid-June.  She and Bonnie Marsh, RN, BSN, MA, executive director with Health Services Advisory Group (HSAG), the state's External Quality Review Organization (EQRO) vendor, presented on the topic, "Transitioning from Paper Compliance to Program and Performance Improvement." Georgia is a state leader in its work to document true improvements in health outcomes using the documents submitted by the Medicaid managed care plans and validated by HSAG.
"We have been instrumental in affecting the way our EQRO vendor validates performance improvement projects," Dr. Carson said. "HSAG, reported to be the largest EQRO vendor in the country, has changed its scoring methodology for the Performance Improvement Projects (PIPs) it validates to more accurately reflect the purpose of the PIP – true improvements in health outcomes – as a result of their work with Georgia. They have begun using this new scoring methodology in other states as well."
DCH receives $57 Million Federal BIP Grant

Georgia's Balancing Incentives Program funds will be used to further expand the use of home- and community-based long-term care services through the following:The Georgia Department of Community Health (DCH) has received a three-year $57 million Balancing Incentives Program (BIP) grant to increase access to home- and community-based long-term care services and supports (LTSS). Georgia is one of four states to receive the grant for implementation on July 1, 2012.
Expand the number of slots in Georgia's five 1915(c) Medicaid Waiver Programs.

Fund three new community-based services for Medicaid recipients with serious and persistent behavioral health needs. The services have been proposed through State Plan Amendment.

Adopt Georgia's 12 Aging and Disability Resource Centers as the primary point of entry for home and community services.

Provide web-based training on community-based long-term care services available to targeted referral sources.
The BIP also provides new ways to serve more people in home- and community-based settings, as mandated by the Americans with Disabilities Act (ADA). The BIP increases the Federal Matching Assistance Percentage (FMAP) to states that make structural reforms to increase nursing home diversions and access to non-institutional LTSS. The enhanced matching payments are tied to the percentage of a state's LTSS spending, with lower FMAP increases going to states that need to make fewer reforms.
Georgia is currently creating an Integrated Eligibility System to provide a single point of entry for Medicaid members. This system will be used to fulfill the Single Point of Entry/No Wrong Door requirements of the BIP grant.
Health IT Town Hall
Join us on Thursday, June 28, when the Georgia Department of Community Health's Office of Health Information Technology hosts the year's second Health IT Town Hall meeting.
Learn the latest about Georgia's Health IT Initiatives, including:
Georgia's Health Information Exchange
Medicaid Electronic Health Records Incentive Program
The meeting, which will be held in the 5th Floor Board Room at 2 Peachtree Street, Atlanta, takes place from 10 to 11:30 a.m. No registration is required.
For those who cannot attend in person, the meeting will be offered through WebEx. For login instructions, visit Health IT-WebEx.
More than $66 Million Paid in EHR Incentive Payments
Georgia's Medicaid Electronic Health Record (EHR) Incentive Program has issued more than $66 million to eligible providers through mid-June 2012. The program was launched on September 5, 2011.
Recent Board Actions
A new slate of Board of Community Health officers for Fiscal Year 2013 was elected unanimously at the June 14 Board of Community Health Meeting. They are:
Chairman - Ross Mason
Vice Chairman - Norman "Norm" Boyd
Secretary - Jamie Pennington
Additionally, Commissioner Cook and the board commended board member Inman "Buddy" English, MD, for his seven years of service. Dr. English, a long-time pediatrician in middle Georgia, rotates off the board effective July 12, 2012.
The following actions were taken at the May 10 Board of Community Health Meeting:
The following actions were taken at the June 14 Board of Community Health Meeting:
Thank you, Dr. English!
A big thank you to Inman "Buddy" English, MD, who recently concluded his dedicated service to the Board of Community Health.
"My seven years on the board were very rewarding," Dr. English said. "Knowing that we were involved in providing health care to teachers and those taking care of our state, as well as the people who cannot afford health care, gave me a good perspective on the state and the federal levels."
 
Dr. English was appointed to the board by then-Governor Sonny Perdue in 2004, joining the board through Medicaid's transition to Georgia Families' managed care. He has served on the boards of the Warner Robins Chapter of the American Red Cross, the Happy Hour School for exceptional children, and two terms for the Warner Robins Chamber of Commerce.
Dr. English served in the US Air Force for two years, leaving the service as Captain in 1964.
He's a lifetime member of the Georgia Master Gardeners Association and the American Camellia Society. He named the large Bulldog-red Vince Dooley double camellia. He practiced medicine for 40 years in middle Georgia, 35 of those as a pediatrician in Warner Robins, where he served three generations. Dr. English earned a bachelor's degree from the University of Georgia and a medical degree from the Medical College of Georgia.
Public Meetings
Health IT Town Hall will be held on Thursday, June 28, at 10 a.m. in the 5th Floor Board Room at 2 Peachtree Street, Atlanta.
The next Board of Community Health meeting will be held on Thursday, July 12, at 10:30 a.m. in the 5th Floor Board Room at 2 Peachtree Street, Atlanta.
---
Get News You Can Use
Join our mailing list for DCH-i at DCH-i@dch.ga.gov.
---

Editor-in-Chief
Pamela A. Keene
Graphic Design
Karen Rothschild
Webmaster
Jeffrey L. Holt
Production
Iris McIlvaine
Circulation
Denise Smith
Peggy Woodruff
Interim Director of Communications
---
About the Georgia Department of Community Health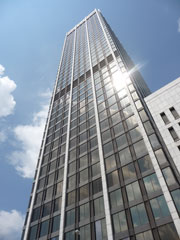 2 Peachtree
Through effective planning, purchasing and oversight, the Georgia Department of Community Health (DCH) provides access to affordable, quality health care to millions of Georgians, including some of the state's most vulnerable and underserved populations.
DCH is responsible for Medicaid and PeachCare for Kids,® the State Health Benefit Plan, Healthcare Facility Regulation and Health Information Technology in Georgia.
We are dedicated to A Healthy Georgia.